'A Quiet Place' Sequel Gets a 2020 Release Date
Published on August 29th, 2018 | Updated on August 29th, 2018 | By FanFest
Whether or not you want it, A Quiet Place made enough noise at the Box Office earlier this year to warrant a sequel from Paramount and now we know when to expect it! The John Krasinski directed film was a huge breakout both critically and commercially earning over $330 million worldwide, making it Paramount's highest-grossing domestic release in nearly two years. So, it wasn't a surprise that the studio greenlit a follow up shortly after it's release, which can be expected to hit theaters on May 15, 2020.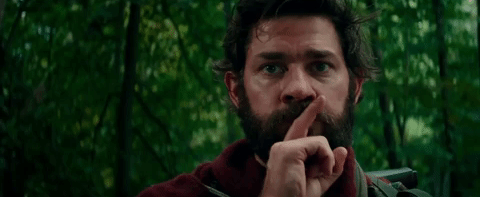 A Quiet Place was a stunning cinematic experience as it featured almost no dialogue, leaving moviegoers both on the edge of their seats and on edge in general as they watched John Krasinski and Emily Blunt try to keep their family safe in a post-apocalyptic world where ultra-sensitive hearing monsters will kill anyone who makes noise.
There aren't any details known about the untitled sequel yet, but we sure hope that Paramount can get Krasinski back behind the camera because the upcoming Jack Ryan star already has some ideas.
[row]"The thing that I loved in the movie…where my mind kept wandering as we were making it, was the question of who was on the other end of those fires when the father lights the fire and in the distance, those other fires light up. How did those people survive? How did that old man survive?" In the extreme these characters are going through, there's no room to think about that. They're there, there's an old man who's about to scream, they just have to deal with that. I think it would be interesting to see what's going on elsewhere at this same time," Krasinski told Deadline earlier this year.[/row]
In addition to A Quiet Place's release date, Paramount also announced that they would be pushing Top Gun: Maverick back a year from July 2019 to June 2020.
Are you excited for A Quiet Place's sequel or do you think the film should have been a one-off? Let us know!
Source: EW
Having studied Media & Writing at James Madison University, I always knew that I wanted to do some type of creative writing, but being able to write about zombies, Starks, and superheroes on a daily basis for Fan Fest is my actual dream. While I probably shouldn't be as proud as I am to be so similar to Nick Miller, I do hope to one day write my own "Pepperwood Chronicles'.