6 of our Favorite Lessons from The Golden Girls
Published on May 10th, 2017 | Updated on May 10th, 2017 | By FanFest
The Golden Girls aired its final episode on May 9th 25 years ago and we're still collecting valuable lessons from the series. Sophia, Blanche, Rose, and Dorthy were an unlikely group of friends, however, their circumstances led them to one another (sans Dorthy and Sophia – mother-daughter duo) and changed their lives for the better.
Golden Girls changed our lives for the better too, as well as fans of the show all around the world. While a lot of what the girls did was laced with humor and sarcasm, they dealt with some real struggles and they also showed us that with love and the right people by your side, the great days are greater and the bad ones aren't as bad.
From learning to embrace ourselves to having only the fanciest pajama dresses, the Golden Girls taught us a lot. Here are some things we've taken away from a series that showed us the importance of friendship.
6. Never be afraid to go for it.
5. There's nothing that cheesecake can't fix.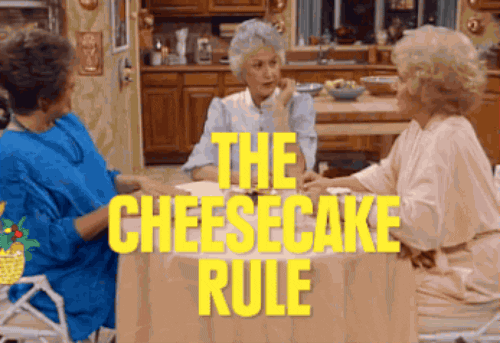 4. Begin your stories with 'picture it' to really draw people in
3. Some of the best quotes you never knew you needed come out of St. Olaf
2. All you need is a good set of pearls – and some confidence.
1. Staying positive is key.
As long as you're wearing a smile, right?
We're grateful today and every day for these lessons, and more, from the Golden Girls; there hasn't been a show like it since then, and there won't ever be one that could capture this essence; they made certainly made history, and made lifelong fans out of us all.