5 TV Shows (Old & New) That I Watched and Loved in 2018
Published on January 3rd, 2019 | Updated on January 3rd, 2019 | By FanFest
It's safe to say that I spend a lot of time watching television and throughout 2018 I binged, casually watched, and attempted to watch quite the array of shows. However, come the end of the year I started to reflect on the few series that I was truly glad to have spent time watching, and this quick list was born! There was some great new television last year, which I gladly tuned into, but in 2018 I also found myself discovering shows that had been on for quite some time as well. Check out what my top 5 were below followed by what the Fan Fest News team had to say!
5. Yellowstone (2018-)
I have always been obsessed with anything out West, so when I heard that Paramount Network was bringing Yellowstone, a western drama starring Kevin Costner to the small screen, I was pumped. While I wasn't entirely sure what to expect, I was met with a captivating family and political drama set amongst a gorgeous backdrop. While the storytelling certainly hit a few bumps in the road along the ten-episode debut season, it was the extremely talented cast including Costner, Kelly Reiley, Wes Bentley and Luke Grimes that truly made Yellowstone a winner.
4. Teen Wolf (2011-2017)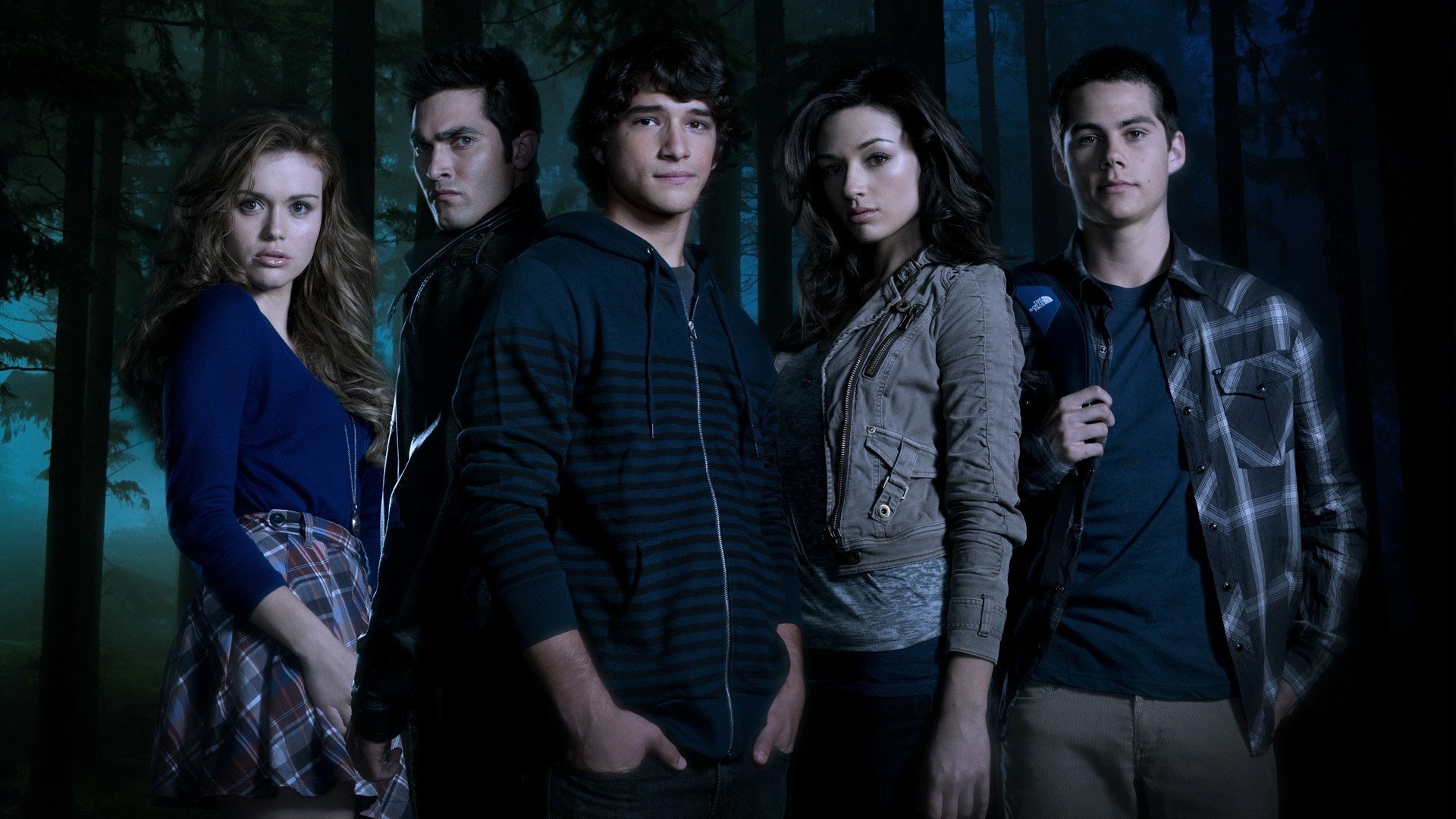 With a push from my roommate, I decided to give Teen Wolf another shot in 2018. I'd watched the pilot a year or two prior and it didn't quite stick, but I'm sure glad that I boomeranged back because Teen Wolf is fang-tastic. The series may seem like a "teen" drama on the surface but it's so much more than that. While the supernatural elements and storylines are the show's guiding force (and are extremely well-done), it's the focus on friendship, family, fate, and love that keeps you coming back each week. Not to mention, during my re-watch I was met with some extremely familiar faces including Colton Haynes, Tyler Hochelin, Daniel Sharman, and Shelly Hennig – but the real winner of Teen Wolf is hands down Dylan O'Brien who brings so much humor and heart to his role as Stiles.
3. Brooklyn Nine-Nine (2013-)
As an avid Office and Parks and Recreation fan, I was almost ashamed to admit to people that I hadn't seen Brooklyn Nine-Nine yet. In fact, it wasn't until the fans literally saved the show last May that I decided I had to see what was so special about it. Much like Greg Daniels' other series, it took about a season for Nine-Nine to fully figure out just who this merry bunch of characters were, but once it did, it quickly shined as a hilarious workplace sitcom with extremely sharp writing and a cast whose chemistry is off the charts. Let me tell you – if hitting the gym is one of your 2019 resolutions, might I suggest that you bring Jake Pavelka and the crew with you? They accompanied me on most of my gym trips last year and I was truly laughing out loud and actually enjoying exercising because of them. So, thank you to all the fans who were nothing short of outraged when Fox canceled the series and got us all a sixth season- I owe you one!
2. Homecoming (2018-)
I've been wanting to write about Amazon's Homecoming since the minute I finished binging it, but actually had trouble finding a way to articulate just how much I loved this show. From Mr. Robot's Sam Esmail, Homecoming is based on the critically beloved podcast of the same name, and in my opinion was the most engaging and captivating storytelling on TV in 2018. Laced with mystery and thought-provoking camera styles, the series develops its story and characters in such a poignant and thoughtful way with a lot of help from stars Julia Roberts and Stephan James. However, my favorite thing about Homecoming is that it manages to do the one thing that television is afraid to do- a drama with thirty-minute episodes. Each installment shows and tells you exactly what you need to know at the perfect pace without all the filler. It's deliberate, it's tense, it's concise – it's brilliant.
1. Shameless (2011-)
I'll fully admit that I'm literally late to the party when it comes to Showtime's Shameless. As a lover of TV families that put the "fun" is dysfunction, how I had not watched this show before is beyond me – but I'm so thankful to Netflix for recommending it. The Gallagher's are batshit crazy, but even though they are often failing hard, they love harder. The family dynamic between the siblings, led by Emmy Rossum's Fiona is by far the best part of the show and something that made the early seasons extremely special and well-done. Of course, the show is literally called Shameless, so, in order to actually enjoy it you have to be prepared for your favorite characters to do some pretty terrible things, but at the end of the day you still got to love them. Currently airing its ninth season, Shameless is still finding a way to explore the Gallagher's and take them even further, but to me, nothing will be as great as seasons 1-3 when it was a show about a family just trying to make the best out of the crappy hand they'd been dealt.
I also asked some of my Fan Fest colleagues what shows (both old and new) they were glad to have watched in 2018. Check out their answers below!
"I started binging Bates Motel. I'm still working on it, but I can't believe I didn't watch this show when it was one. I actually feel like I missed out by not watching it when it was on the air." -Denise Caputo
"You on Lifetime. That show gave me so much anxiety and at the same time, I need season 2 to be here already." –Naomi MC
"My top 3 this year were You, Kidding and The End of the F—king World. All so dark but honest and true. The characters felt so broken but like people I've met and could relate to." -Clare Brunton
"Hands down, my favorite show for 2018 is YouTube Red's hit series, Cobra Kai! The Karate Kid saga continues as we see the revival of an iconic 80's rivalry, one that pulls at your heartstrings and brings back fond memories of a decade that always rooted for their favorite misfits. It is not an easy task to bring a beloved tale back to life and yet the Cobra Kai creators, along with stars Ralph Macchio and William Zabka, successfully strike it hard! I was cautiously optimistic when I first heard about the project but am thrilled that it exceeded everyone's expectations and is heading for Season 2. Cobra Kai is like coming home." -Linda Marie
What shows old and new were worth your time in 2018? Let us know!
Having studied Media & Writing at James Madison University, I always knew that I wanted to do some type of creative writing, but being able to write about zombies, Starks, and superheroes on a daily basis for Fan Fest is my actual dream. While I probably shouldn't be as proud as I am to be so similar to Nick Miller, I do hope to one day write my own "Pepperwood Chronicles'.