5 Moments We Loved In 'To All The Boys I've Loved Before'
Published on August 23rd, 2018 | Updated on August 23rd, 2018 | By FanFest
It's almost a week ago since Netflix released one of their original movies named 'To All The Boys I've Loved Before,' and we're still very much in love with everything about this movie. For me, it has been a long time since I strayed away from my nerdy movies to watch something more romantic and, for the lack of better words 'girly.' Here are five moments we loved about the movie.
Kitty and her mischief
For the people that have a little sister, this movie is very recognizable. Kitty is a lovely, young girl who throws a lot of sass in the game. The moment she realized that her big sister is getting noticed by guys and the letters weren't meant to see the light of the day, is hilarious! Her heart was in the right place, she just didn't want her sister to be alone, and we all love her for that.
2. Any time Peter is on screen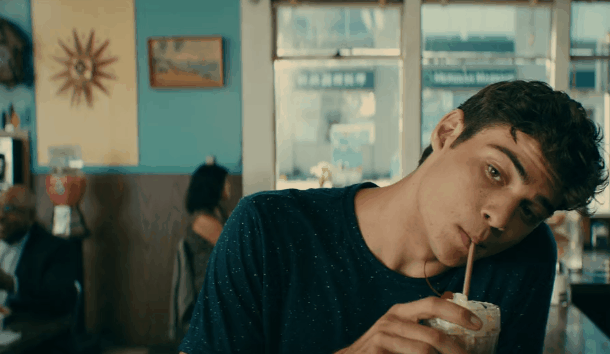 We don't want to hear any different; Peter is the one that stole our hearts in this movie. Even Lara Jean fell in love with him, even though they had to fake it. The feelings that came out of it for them weren't fake at all. Can we all stop for a moment and think of how cute his notes to Lara Jean were?
3. Lara Jean and her solutions in panicky moments
We've all been there, Lara Jean is representing many teenage girls. There are a few moments that made us laugh way too much. One of those moments is when she's panicking when Josh is coming her way with the letter, and she decides to kiss Peter out of nowhere.
4. Chris talking to Lara Jean's father

We all need a best friend like Chris. She stands up for Lara Jean against her cousin Margot, and she's comfortable enough to question Dr. Covey in his profession as a gynecologist.
5. Lara Jean in general
Besides her panicky moments, we love how Lara Jean does everything that we are thinking on a daily basis. Someone got your letters that you wrote years ago? Yes, it would be a great moment to faint now. Or, does your gynecologist father all of a sudden give you 'the talk' before a ski trip? Yes, let's run for the hills now.
What were your favorite moments of the movie? Let us know in the comments below.
Netflix, bring on the sequel, please! To All The Boys I've Loved Before is now on Netflix.
Currently graduated with a B.A.
in music management. When she was a child you
would always see her with a piece of paper and a pencil,
drawing or writing the pages away. A daydreamer.