Did you get your Avengers: Endgame tickets this morning? Well, you're not alone. The internet was absolutely spinning bright and early as tickets for the upcoming superhero flick were selling in droves, causing sites like AMC to crash in the process.  Marvel Studios announced the ticket availability with a special treat as well, releasing a final teaser before the films April 24th release.
"It's not about how much we lost, it's about how much we have left."

Tickets are now available for Marvel Studios' #AvengersEndgame, in theaters April 26: https://t.co/h90aWvzX1D pic.twitter.com/4Dz22hRWvQ

— Marvel Studios (@MarvelStudios) April 2, 2019
So, just how many tickets did Avengers: Endgame sell? And how many records did it inevitably break? Well, the exact number of tickets sales hasn't been released yet, but according to Fandango, the film demolished Star Wars: The Force Awakens number for the most first-day pre-sales purchased. Seeing that Endgame beat the record in only six hours, we think it's safe to say that the number of tickets purchased is going to be quite impressive.
"We've never seen anything like this – it's truly a groundbreaking accomplishment – as fans simply cannot wait to see how this epic saga comes to a close," said Fandango Managing Editor Erik Davis.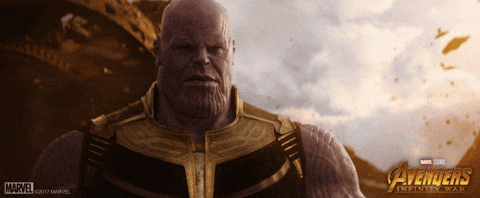 Here are Fandango's current standings for first-day pre-sales.
Avengers: Endgame (2019)
Star Wars: The Force Awakens (2015)
Star Wars: The Last Jedi (2017)
Rogue One: A Star Wars Story (2016)
Avengers: Infinity War (2018)
Produced by Kevin Feige, Avengers: Endgame is directed by Anthony and Joe Russo with Louis D'Esposito, Victoria Alonso, Michael Grillo, Trinh Tran, Jon Favreau, James Gunn, and Stan Lee as the executive producers. Christopher Markus and Stephen McFeely wrote the screenplay. The film will take place after the devastating events of Infinity War, which found Thanos completing his Infinity Gauntlet and wiping out half of humanity, including half of our heroes.
The film hits theaters on April 26, 2019. Did you get tickets?