October has finally arrived, and I can honestly say that it is my favorite month of the year. Pumpkins, Colorful Leaves, Sweatpants and Horror Movies. How could I not love the month of October?
Every day for the rest of the month, I will be watching and discussing a Horror/Thriller film that I feel truly set a perfect buildup for the very special day on the 31st of the month. Funny thing, I didn't actually get into horror movies until I went to college. I would see them listed on TV and quickly scroll past them, not even giving it a second thought. I could barely get through Disturbia without hiding underneath my covers.
If there is one movie that still gives me the jeepers creepers it is The Exorcist. It doesn't matter how old I get, or how many times I have seen it. There is just something about that movie that still creeps me out to this day. Linda Blair did a phenomenal job in that movie! What is even creepier is that the film is said to be based loosely on some true events. Creepy!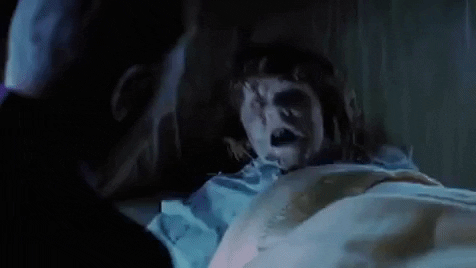 The movie follows a young 12 year old girl named Regan, who suddenly start exhibiting odd behavior. She levitates, speaks in strange languages, and starts acting incredibly erotically.After failing to get medical help, her mother reaches out to a local priest who believes she has been possessed. Together with another local expert, the two men try to rescue the girl from the demons possession.
Check out the original trailer that was released for the movie: