Fox
Blake Jenner is heading back to the small screen! The actor has just secured a starring role on Netflix's upcoming anthology drama series What/If alongside Renée Zellweger and Jane Levy. Jenner is best known for his role as Ryder Lynn on seasons 4-6 of Glee, a role which he won on Oxygen's The Glee Project. 
According to Deadline, What/If  "explores the ripple effects of what happens when acceptable people start doing unacceptable things. Each season will tackle a different morality tale inspired by culturally consequential source material, and the power of a single fateful decision to change the trajectory of an entire life." Season one "focuses on two struggling newlyweds, scientist-entrepreneur Lisa (Levy) and EMT Sean (Jenner), who accept a powerful woman's (Zellweger) ethically perilous proposition to secure a badly needed financial windfall." Being that the series will be an anthology, the three actors currently only have one-year deals in place.
What/If comes from Revenge creator Mike Kelly, who will also be writing. It will be directed by The Giver's Phillip Noyce and produced by Page Fright, Atlas Entertainment, Compari Entertainment and Warner Bros Television.
It's seemingly impossible to keep up with the Netflix original series coming up in the pipeline, but the streaming giant just made the exciting announcement Superman star Henry Cavill will be starring in their upcoming drama series The Witcher. Also on the horizon at Netflix is The Haunting of Hill House, Another Life, Central Park Five, Ian Somerhalder's V-Wars, a comedy series starring Paul Rudd, and Jamie King's new zombie apocalypse series Black Summer.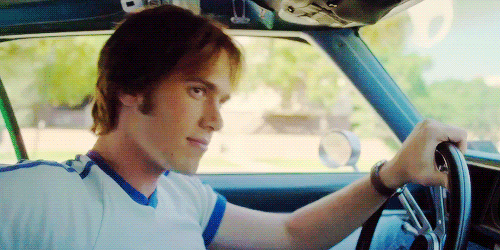 Most recently, Jenner appeared on the big screen in American Animals alongside Evan Peters and Ann Dowd, Everybody Wants Some!!, The Edge of Seventeen, and Billy Boy, a film that he wrote and starred in with fellow Glee alum Melissa Benoist.
What do you think about What/If? Does it sound like a series you would be interested in watching? Are you excited to see Jenner back on the small screen? Let us know.
Tags :
blake jenner
Jane Levy
mike kelly
Netflix
Renee Zellweger
what/if