FX
San Diego Comic-Con is right around the corner, which means that an official trailer for Kurt Sutter's upcoming Sons of Anarchy spin-off, Mayans MC should hopefully be dropping soon. Until then, we've been continuously treated to brief teasers and behind the scenes looks, but now we're getting a look at the most important character of all – the motorcycle!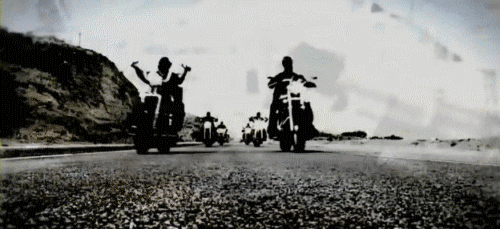 Sutter shared an awesome video of the inner workings of a Mayans bike, which looks cool as hell, and has got us all sorts of excited! The video also featured a Spanish version of the Rolling Stones' "Paint it Black". Just look at some of the detail:
He captioned the video: Gassing up for season 1. @MayansFX premiers September 4, who's riding with us? #mayansfx
Gassing up for season 1. @MayansFX premiers September 4, who's riding with us? #mayansfx pic.twitter.com/zZnJXfqCyy

— kurt sutter (@sutterink) July 10, 2018
Mayans MC has been a long time coming for FX network, but it's a story that they're confident Kurt Sutter will be able to tell just as brilliantly as its predecessor.
"Kurt Sutter is a master storyteller and Mayans MC has the raw energy and intensity that are hallmarks of his signature style.  Thanks to Kurt, co-creator Elgin James and this amazing cast, Mayans MC builds on the legacy of Sons of Anarchy, taking it in a thrilling new direction that we can't wait for the world to see," FX president of original programming Nick Grad told  The

Hollywood Reporter
Taking place after the events of Sons of Anarchy, Mayans MC will follow  EZ Reyes, a former golden boy now fresh out of prison, as a prospect in the Mayan MC charter on the California-Mexico border who must carve out his new outlaw identity. JD Pardo will be taking on the lead role of Reyes with Emilio Rivera reprising his role as  Marcus Alvarez, the president of the Mayans Motorcycle Club.
Mayans MC will premiere on FX September 4th at 10/9c.
Tags :
FX
Kurt Sutter
Mayans MC
Son's of Anarchy