THIS IS US -- "That'll Be The Day" Episode 213 -- Pictured: Milo Ventimiglia as Jack -- (Photo by: Ron Batzdorff/NBC)
Without a doubt, one of the hardest episodes to watch this past season of This Is Us was the house fire episode (aka the episode where Jack dies). We had been prepped since early season 1 with the knowledge that the Pearson patriarch would die during The Big Three's teenage years, but they kept the how pretty under wraps until the season 2 midseason finale revealed the Pearson's house completely burned.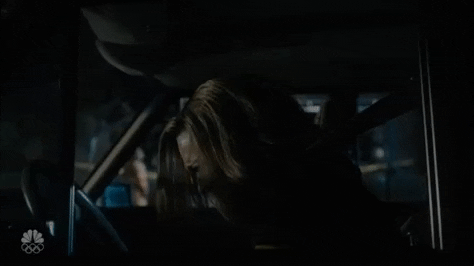 This past weekend This Is Us creator Dan Fogelman and some of the show's stars reunited at the Ace Theater in Los Angeles for a For Your Consideration Emmy panel where they screened "Super Bowl Sunday", talked a bit about filming that pivotal fire scene, and shared a behind the scenes look at Milo Ventimiglia in action.
A little selfie action at tonight's #ThisIsUsFYC event! ❤

📷: @MiloVentimiglia pic.twitter.com/DLXBSgkm8u

— This Is Us (@NBCThisisUs) May 30, 2018
Fogelman spoke to Ventimiglia's determination to perform his own stunts despite there being a "really big and angry" fire and how he opted out of using a Vietnam flashback to parallel Jack's quick thinking. Check out the behind the scenes video below to see Ventimilia in action with Mandy Moore and Niles Fitch who play Rebecca and teenage Randall!
A special treat! Check out this video of @MiloVentimiglia rehearsing that "Super Bowl Sunday" house fire scene.

This cast still makes us smile even in the saddest scenes… #ThisIsUsFYC pic.twitter.com/vw4n3rjIDD

— This Is Us (@NBCThisisUs) May 30, 2018
It was a game-changing episode for the series and after Jack's death was revealed it was almost as if a weight was lifted off the shoulders of everyone involved, including the audience. This Is Us will return this fall for season 3!
Comments
comments
Tags :
Dan Fogelman
Mandy Moore
Milo Ventimiglia
NBC
This Is Us