CR: Frank Micelotta/FOX
We all know the incredibly talented and charming Darren Criss: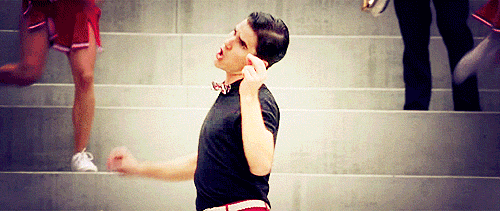 He's starred in Glee, American Crime Story: The Assassination of Gianni Versace, and has been putting out some great original music this past couple of years.
We also know the equally talented and world-dominating Taylor Swift as well:
She's a 10-time Grammy winner and is currently on a world tour for her record-breaking album Reputation.
Well, Taylor has a bit of a *reputation* when it comes to award shows. She tends to dance her way through the performances with some pretty great dance moves.
Exhibit A: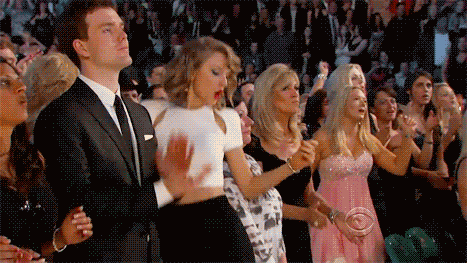 Exhibit B:
Exhibit C:
I could probably go all the way to Exhibit Z with gifs.
And sometimes no one else is dancing:
This past weekend Taylor made her first award show appearance in two years at the Billboard Music Awards for which she won awards for Best Female Artist and Top Selling Album.
She also brought her grade A dance moves. The only problem was her dancing blocked one Darren Criss' view of the stage during Shawn Mendes' performance. He jokingly took to Twitter to document the dilemma. 
Uh, excuse me, miss? Um… #BBMAs pic.twitter.com/HQG8ukTrwm

— Darren Criss (@DarrenCriss) May 21, 2018
"Miss? Excuse me, miss. Miss, I can't see! I'm trying to watch Shawn Mendes!" He jokingly said as Swift and her tourmate Camila Cabelo jammed out in front of him. By the end of the tweet, he was belting it out too because how can you not sing "In My Blood" by Shawn Mendes at the top of your lungs? Check out Shawn's whole performance below!
Comments
comments
Tags :
BBMAs
bbmas 2018
Billboard Music Awards
Darren Criss
taylor swift