Jimmy Fallon is pulling out all of the stops for his Post Super Bowl Tonight Show special coming up on Sunday, Feb. 4. The show will be airing live at the Orpheum Theatre in Minneapolis where the game is being held.
First up will be the big game's halftime performer Justin Timberlake who will be getting some good bro-time in by setting up shop on his IRL BFF's couch as both a guest and a performer. How he will still have it in him to perform again, we aren't sure, but we always on board for a JT jam session.
The cast of This Is Us including Sterling K. Brown, Milo Ventimiglia, Mandy Moore, Chrissy Metz, and Justin Hartley will also be heading to show to talk about their special post-game episode, which I'm sure is going to be an emotional gut-punch considering how important football is in the Pearson household. It's one of the most coveted time slots on TV every year and it's safe to say that This Is Us definitely deserves it.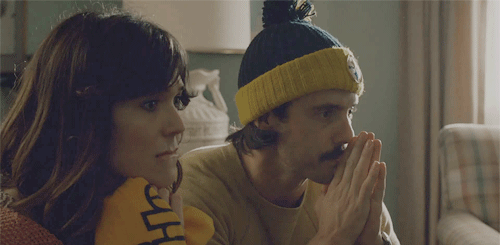 The trio of guests will be rounded out by the lovable teddy bear that is Dwayne 'The Rock' Johnson who is sure to bring his typical charm and charisma to the stage. This Is Us will be taking the coveted post-Super Bowl time slot, followed by the local news and then The Tonight Show, so be sure to tune in!
Related:
Justin Timberlake Announced as Super Bowl LII Halftime Show Headliner
The Super Bowl Sunday Episode of 'This Is Us' will be 'Very Emotional'
Justin Timberlake and Jimmy Fallon are Back at Camp Winnipesauke
Comments
comments
Tags :
Chrissy Metz
Dwayne johnson
Justin Hartley
Justin Timberlake
Mandy Moore
Milo Ventimiglia
NBC
Sterling K. Brown
Super Bowl LII
The Tonight Show
The Tonight Show Starring Jimmy Fallon
This Is Us