Fans of ABC's short-lived Marvel series Agent Carter have never been silent about their love for the show and hope for more episodes. Although, while a new season is highly unlikely anytime soon, Agent Carter fans can now relive the wonderful two seasons that did air as Hulu just acquired the streaming rights.
#SaveAgentCarter because #AgentCarter has lived a life and we want to see more of it. pic.twitter.com/cgrlyiIwn5

— RenewAgentCarter (@RenewAgntCarter) November 30, 2017
The series, starring Hayley Atwell reprising her role from the first Captain America film, was critically praised receiving an 88% on Rotten Tomatoes with Season 1 being Certified Fresh at 95%. It followed Agent Peggy Carter in 1946 as she performed undercover investigative work for Howard Stark while also holding down a routine office job for the Strategic Scientific Reserve. The series also starred James D'Arcy (Edwin Jarvis), Chad Michael Murray (Agent Thompson), Enver Gjokaj (Agent Sousa) and Shea Wingham (Cheif Dooley).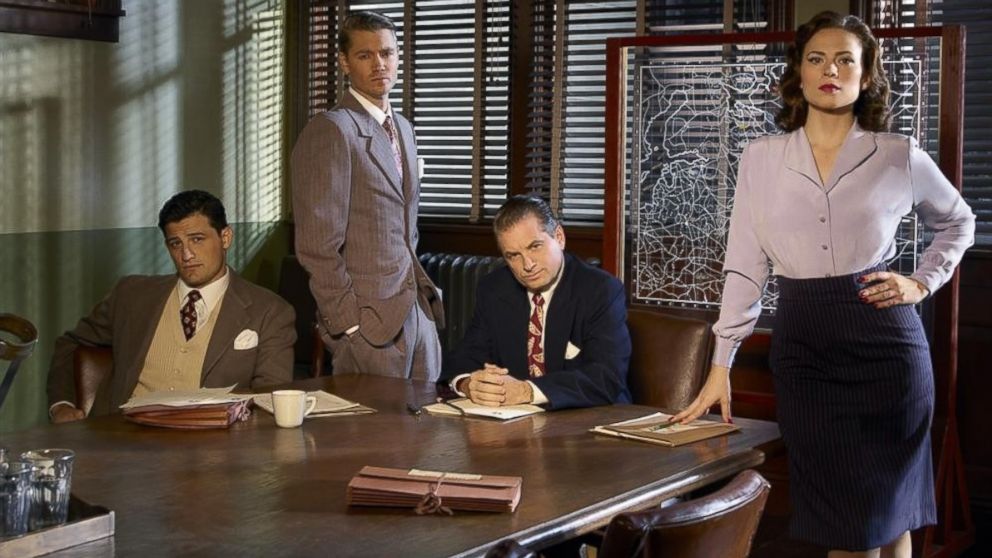 The new Marvel Original series on Hulu Runaways has premiered to a lot of positive reviews thus far, so Agent Carter fans could get their happy ending at some point down the line!
Related:
Fans petition to save 'Agent Carter'
Agent Carter Probably Won't Have Third Season
10 TV Shows That Were Gone Before Their Time
Hulu Cancels 'Difficult People' After Three Seasons
Chris Pine Slated to star in Hulu Series as Robert F. Kennedy
Comments
comments
Tags :
Agent Carter
Chad Michael Murray
Hayley Atwell
Hulu
marvel
peggy carter
streaming