geekdad
The newest 007 film will be making its way to the big screen in 2019.
This film, being the 25th film in the Bond franchise is tentatively named Bond 25 and will debut on November 8, 2019.
In addition to the title being up in the air, so is the actor playing Bond.
Rumors are circulating that although Craig is over the part, he may return for this one. IMDB already has him listed as rumored to play Bond.
Daniel Craig has been playing Bond since Casino Royale in 2006. Craig, however, has previously stated that he'd "rather break glass and slash [his] wrists" than return to play the part. "I'm over it at the moment. We're done. All I want to do is move on."
It would be a shame to say goodbye to Craig's Bond, after all, he does look good in a suit.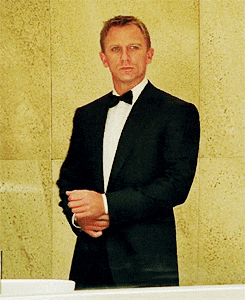 Bond returns November 8, 2019.
source: LA Times
Who should take on the role of Bond,
James Bond?
Comments
comments
Tags :
casino royale
Daniel Craig
james bond
Movies
News
skyfall
spectre