1. Rob's face when Taylor said Stephanie Meyer was writing a new Twilight book.
2.

Followed by this conspiracy theory…
3.

 Rob on meeting Edward Cullen IRL.
4.

This thoughtful answer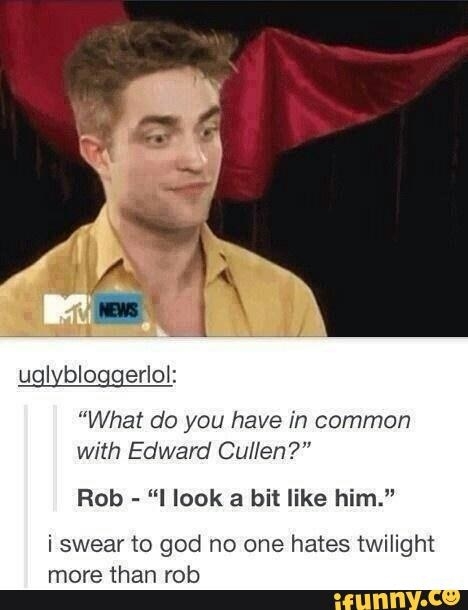 5.

On the one thing he took from the set.

6.

This assumption…

7.

On the love he had for his co-stars

8.

When he showed how truly sad he was to have the franchise ending.

9.

He often said what a lot of people were thinking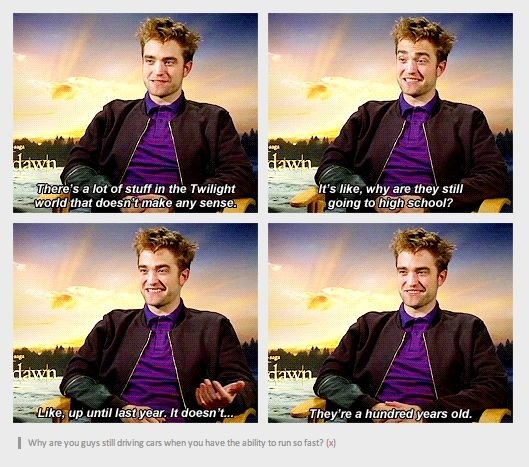 10. When he blatantly revealed his true feelings.

11.

 And who can forget this?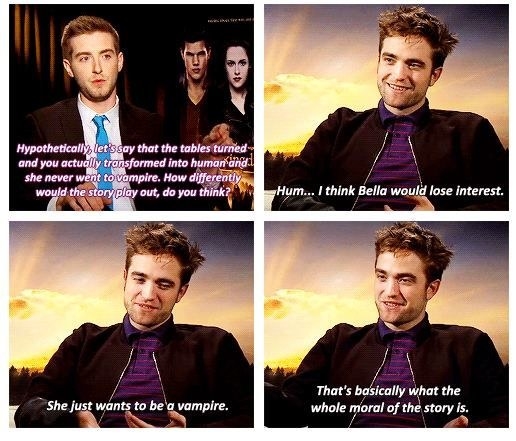 12. Or when he called out Bella's pregnancy.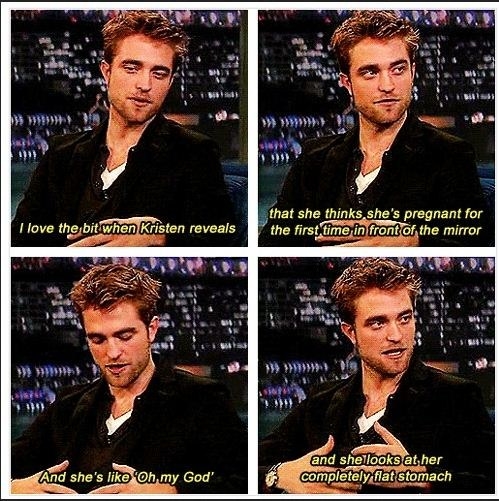 13. Pattinson makes every Twilight bonus DVD commentary complete gold.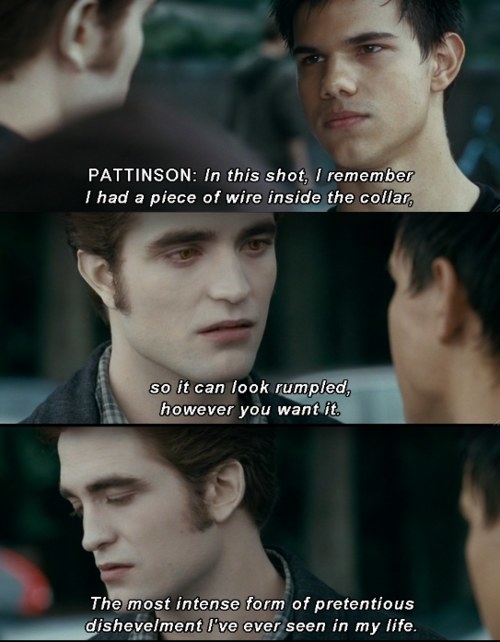 14. When Tumblr made this distinction.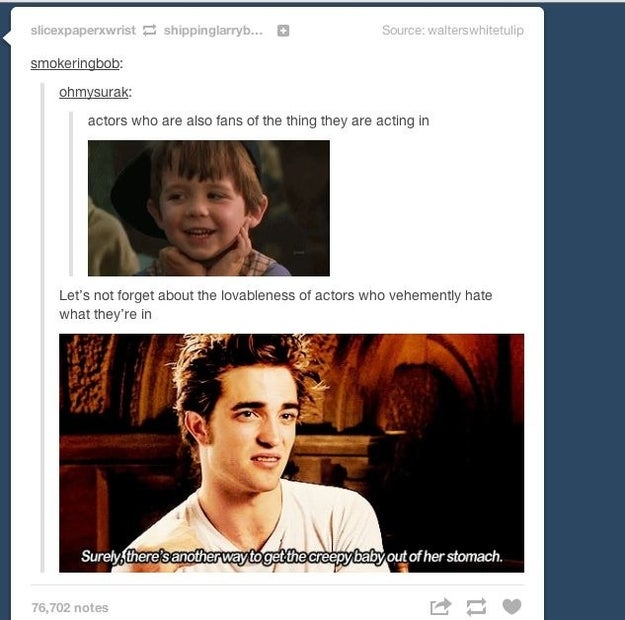 15. You have to love his complete honesty, though.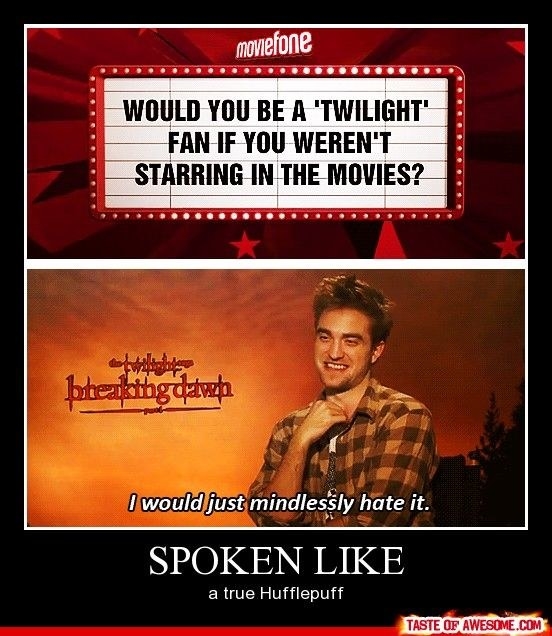 16. And how relatable he was at times…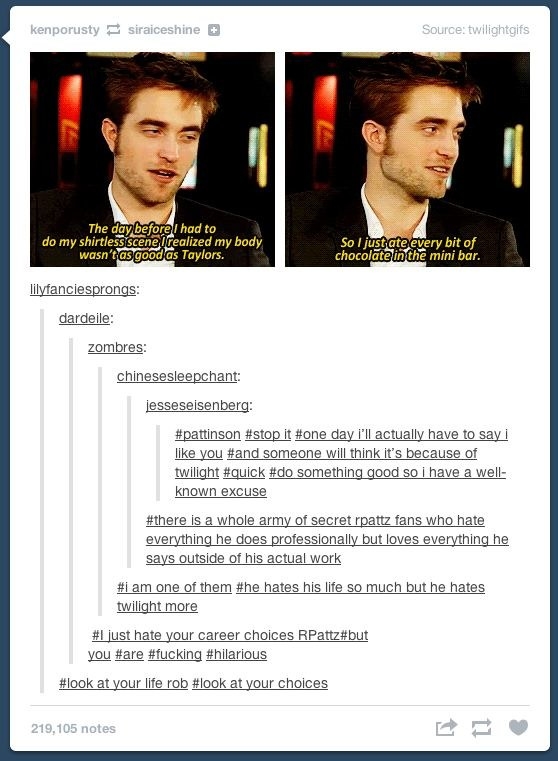 17.  And lastly, when he complained about having to look 17 all of the time.

Comments
comments
Tags :
Robert Pattinson
Summit Enterainment
Twilight