20 Times 'The Grinch' Was the Most Relatable Movie of Our Time
Published on December 21st, 2017 | Updated on December 21st, 2017 | By FanFest
1. When a friend invites you to dinner and you're trying to think of a valid excuse:
2. When you're perusing the fridge even though you've already had

dinner, dessert, and a snack:
3. When you get invited to any event:

4. So, you head to the mall for a new outfit, but everything ends up looking ridiculous:
5. And you accept defeat: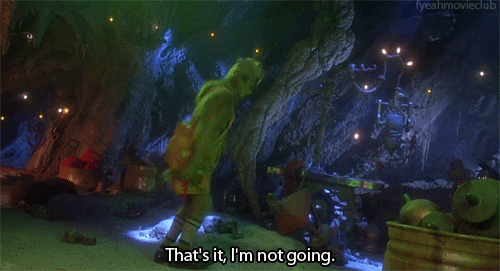 6. When you hate to admit you like the new Taylor Swift song:
7. When you start your three-day Stranger Things Netflix binge: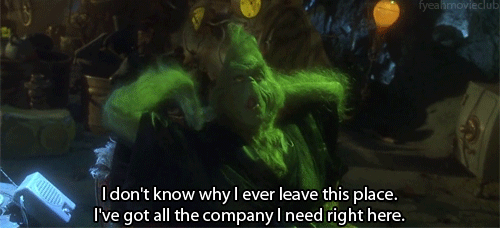 8. When you finish your three-day Stranger Things Netflix binge:
9. When December 31st rolls around and losing weight is your New Years resolution again:
10. When you're in the car with your friend who is a terrible driver:
11. When you're sleuthing on your crush's Instagram and accidentally like a photo from three years ago:
12. When the two friends that you introduced become close and you start feeling a little bit sensitive:
13. When you look at the RSVP list for your ten-year high school reunion:
14. When you text someone and they start calling you instead of texting back:
15. When your BFF asks if her outfit looks okay:
16. Walking out of the final exam for the class you skipped all semester:
17. When no one laughs at your hilarious joke so you have to you:
18. When your mom tries to wake you up from a nap:
19. When you see your ex out while you're home for the holidays:
20. When someone tells you Halloween is too early for Christmas music:
Merry Christmas, Grinches!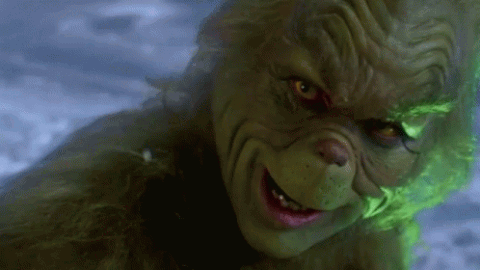 Having studied Media & Writing at James Madison University, I always knew that I wanted to do some type of creative writing, but being able to write about zombies, Starks, and superheroes on a daily basis for Fan Fest is my actual dream. While I probably shouldn't be as proud as I am to be so similar to Nick Miller, I do hope to one day write my own "Pepperwood Chronicles'.