16 Sansa Stark Quotes That Deserve a Round of Applause
Published on February 21st, 2018 | Updated on February 25th, 2018 | By FanFest
We all know the iconic HBO series Game of Thrones:
For years we've discovered the wonderfully complex world of Westeros and followed a medley of different stories, locations, and characters, but the heart of the series has always been with the Stark family.
And this is the beautifully talented Sophie Turner who plays the eldest Stark sister, Sansa. Fun fact: Sophie Turner is turning 22 today!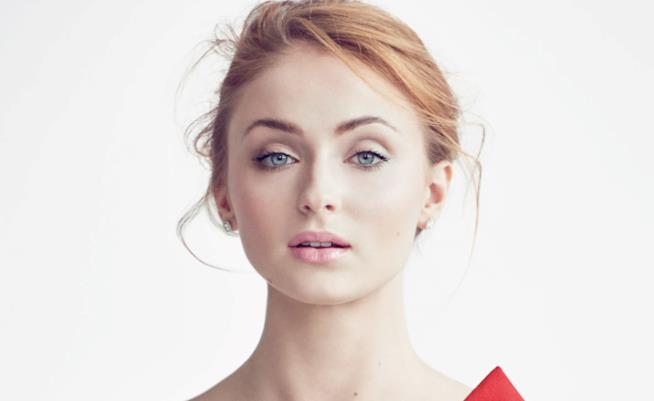 Over the seven seasons of Game of Thrones, we've watched Sansa Stark go from a meek and naive girl to a force to reckoned with. She's made some mistakes along the way, but those are often outweighed by her strategery, blossoming leadership, and ability to put someone in their damn place. So, to celebrate Sophie's birthday we've rounded up some of our favorite Sansa quotes for you all to enjoy! Have at it!
"There is no honor in tricks."
-Season 1, Episode 5
Sansa: Where do you come from, the north or the south?
Septa: I come from a very small village…
Sansa: Oh wait, I just realized I don't care.
-Season 1, Episode 6
Shae: Some of those boys will never come back.
Sansa: Joffrey will. The worst ones always live.
-Season 2, Episode 9
Joffrey: I'll tell you what. I'm going to give you a present. After I raise my armies and kill your traitor brother, I'll give you his head as well.
Sansa: Or maybe he'll give me yours.
-Season 2, Episode 11
Tyrion: Do you drink wine?
Sansa: Only when I have to.
-Season 3, Episode 8
Sansa: Will you pardon me, my lord? I'd like to visit the Godswood.
Tyrion: Of course, of course. Prayer can be helpful, I hear.
Sansa: I don't pray anymore. It's the only place I can go where people don't talk to me.
-Season 4, episode 1
I am Sansa Stark of Winterfell. This is my home. And you can't frighten me.
-Season 5, Episode 6
I know what Ramsay is. I know what he'll do to me. If I'm going to die, let it happen while there's still some of me left.
-Season 5, Episode 10
"Did you know about Ramsay? If you didn't know, you're an idiot. If you did know, you're my enemy."
 -Season 6, Episode 5
"You're going to die tomorrow, Lord Bolton. Sleep well."
-Season 6, Episode 9
"Winter is here."
-Season 6 Episode 10
"No need to seize the last word, Lord Baelish. I'll assume it was something clever."
-Sansa Stark, Season 7, Episode 1
"I'm sure cutting off heads is very satisfying, but that's not the way you get people to work together."
-Season 7, Episode 5
"You're the strongest person I know."
– Season 7, Episode 7
"I'm a slow learner, it's true. But I learn. Thank you for all your many lessons, Lord Baelish. I will never forget them."
-Season 7, Episode 7
"When the snows fall and the white winds blow, the lone wolf dies, but the pack survives."
-Season 7, Episode 7
Related:
Sophie Turner Says the 'Game of Thrones' Cast Was "Applauding and Crying" After Reading the Series Finale Script
18 Times Sophie Turner and Maisie Williams Gave You BFF Goals
Sophie Turner Totally Shut Down This Person Defending Littlefinger
Having studied Media & Writing at James Madison University, I always knew that I wanted to do some type of creative writing, but being able to write about zombies, Starks, and superheroes on a daily basis for Fan Fest is my actual dream. While I probably shouldn't be as proud as I am to be so similar to Nick Miller, I do hope to one day write my own "Pepperwood Chronicles'.