13 Movies That Made You Fall in Love with Paul Walker
Published on September 12th, 2019 | Updated on September 12th, 2019 | By FanFest
Paul Walker has been desperately missed since his sudden passing in 2013, but he left behind a legacy that is still influencing and impacting Hollywood, charities, and fans today. Since Paul's birthday is today, we wanted to honor him by looking back at some of his best movies to add to your watchlist, and of course, that perfect smile of his.
Monster in the Closet (1986)
Walker's first role was the adorable spectacle-wearing 'Professor' Bennett in the 1986 Horror Comedy Monster in the Closet. He starred alongside another acting newbie by the name of Stacy Ferguson who we all know today as Fergie from the Black Eyed Peas, so that's cool. The movie followed a reporter and his scientist friend who decide to look into the mysterious murders in San Francisco that were all committed in closets.
Pleasantville (1998)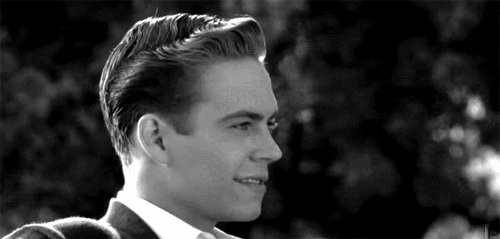 After Monster in the Closet, Walker had a pretty long stint on TV with guest spots on shows like Highway to Heaven, Throb and The Young and the Restless. He returned to the big screen handsome as ever in 1998 playing Skip Martin opposite Reese Witherspoon in Pleasantville. The film followed two siblings who find themselves trapped in a 1950s TV show set in a small Midwest town where nearly all of the inhabitants are seemingly perfect. It was in black-and-white until Witherspoon's character takes Walker's Skip out on a date and then the films first pop of color comes on screen in a red rose. Tobey Maguire, Jeff Daniels, Joan Allen, and William H. Macy also star.
Varsity Blues (1999)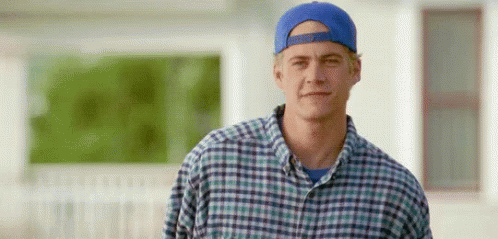 A year later found Walker in Varsity Blues, a cult classic film about a Texas high school football team. He played Lance Harbor, the captain, and star of the West Canaan Coyotes Football team, who finds himself injured allowing for the film's star Johnny Moxon (Dawson Leery aka James Van Der Beek) to come and take his position on the team, oh, and also his girlfriend (Ali Larter). "Doin' Varsity Blues and goin' back to high school was dope. That was a blast. I mean I loved it. I didn't have a prom and I got to play the meathead jock that I hated in high school … I know exactly who I was when I was makin' that movie," Walker told IGN back in 2001.
She's All That (1999)
Walker then found himself in a film that was the epitome of 1999 – She's All That. It starred iconic teen heartthrob Freddie Prinze Jr. and Rachael Leigh Cook as the romantic leads with Walker again playing a "meathead" jock named Dean. He bets Zack Siler  (Prinze Jr.) that there is no way he can turn the school's geeky and unattractive girl into the Prom Queen. Eventually, Dean turns into a total sleaze but Walker's charm and again, that smile remained in everyone's good graces.
The Skulls (2000)
Y2K Walker then appeared in the horror/thriller genre in The Skulls. He starred alongside another Dawson's Creek alum Joshua Jackson and Leslie Bibb in the movie that followed the conspiracy theories surrounding Yale's Skull and Bones student society. While the film did garner some pretty negative reviews and holds a pretty rotten score, the film is still a must for any teenage girls wanting to take a trip down 90's lane. Why you ask? See below.
The Fast and the Furious (2001)
We finally made it to Fast and the Furious, the film that started one of the most lucrative Hollywood franchise's of all time and launched Paul Walker to leading man status. He played an undercover officer named Brian O'Conner tasked with infiltrating the local street racing scene by becoming part of Dom Toretto's (Vin Diesel) inner circle. Walker had always had a passion for cars so the movie was a dream come true for him and a role that he would be happy to play for the next decade. "My father was always into cars. I grew up with all of the various car publications," Walker said in a 2001 MTV interview. "That's what I read. They were always around the house. My grandfather actually raced factory cars for Ford. I think the whole speed car thing is really in my blood."
Joy Ride (2001)
Again Walker found himself back in both the thriller and car genre with Joy Ride, an amazingly entertaining film also starring Leelee Sobieski and Steve Zahn. It follows a group of friends that find themselves on the wrong end of a truck driver's road rage. You will never be able to hear or say the word 'candy cane' the same again after seeing this movie. It's high speed, it's fun and it should definitely go on your watchlist when you are looking for a "scary" movie that isn't really scary at all.  Also, it was co-written by J.J. Abrams, so there's that.
Noel (2004)
With the Holiday's coming up I just wanted to remind everyone that Paul Walker was in a Christmas movie called  Noel that followed five New Yorkers who come together on Christmas Eve searching for a miracle. It also stars Susan Sarandon and Penelope Cruz, so definitely add this one somewhere on your list of Hallmark and Lifetime holiday movies – I know I am.
Into the Blue (2005)
Into the Blue took two of the hottest people in Hollywood in 2005 (Walker and Jessica Alba) and sent them to the Bahamas to wear bathing suits for an action-packed 90 minutes and it was pure summer enjoyment. The movie followed Walker and Alba, a couple who find themselves in some hot water with a drug lord after discovering some very important cargo on a sunken airplane. Okay, yes Paul Walker was a really great actor who should not be defined by just his beautiful looks, but I'm almost certain that half of Into the Blue's purpose was to exploit Walker's beautiful looks so it's a definite must-watch on any girls night…put it on right after Magic Mike. 
Eight Below (2006)
This Disney movie stars Paul Walker and eight huskies, need I say more?
Flags of our  Fathers (2006)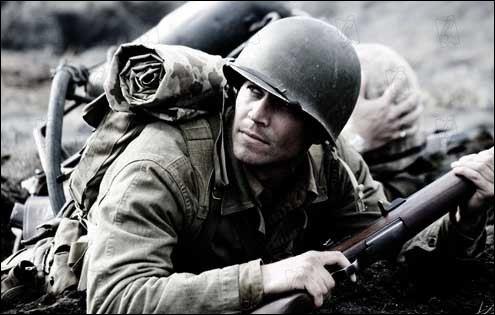 Flags of our Fathers is a beautiful war film directed by Clint Eastwood about the six men who raised the American flag at The Battle of Iwo Jima, a turning point in World War II. It was a change of pace genre-wise for Walker who played Sgt. Hank Hansen of the United States Marine Corps alongside an awesome cast of Ryan Phillippe, Jesse Bradford, Adam Beach, John Slattery, Jamie Bell, and John Benjamin Hickey.
Hours (2013)
One of Walker's last films to be released before his death was Hours a thriller centered around Hurrican Katrina. Walker starred as Nolan, the father of a newborn girl struggling to keep her alive inside a hospital during the devastating 2005 hurricane. According to Walker in a Collide interview, this was a much deeper and emotional role than he was used to, "I was intimidated by this script. I read it and was like, 'Wow, this is really honest. It's really truthful. You have to not be human for this to not touch you.'"
Furious 7 (2015)
Paul Walker passed away midway through shooting Furious 7 and it completely rocked Hollywood, the entire cast, and the massive fan base. For lack of a better word, the fate of the franchise was up in the air. However, the cast led by Walker's best friend and brother Vin Deisel said that they would continue with the film for Paul because it's what he would have wanted. So, they did, and they did Paul Justice. The film's final moments featured Wiz Khalifa's beautiful song "See You Again" and a final shot of Walker driving off in a different direction as Deisel. The credits then faded to white with "For Paul" written on it. I'm getting chills just writing it. This closing scene was the most heartfelt and genuine goodbye and tribute that I've ever seen on film. The Fast and Furious films may have been about racing on the surface, but deep down they were about family and losing a member of the family the way we did was terrible, but this movie was so well done that Paul's chapter was able to close in a perfect way.
https://www.youtube.com/watch?v=D2NvoYKf7S0
BONUS!
Since Paul Walker hands down had the best smile in Hollywood I decided to gather his best smiles from all the movies above for your viewing pleasure.
Happy Birthday, Paul – you are surely missed!
Having studied Media & Writing at James Madison University, I always knew that I wanted to do some type of creative writing, but being able to write about zombies, Starks, and superheroes on a daily basis for Fan Fest is my actual dream. While I probably shouldn't be as proud as I am to be so similar to Nick Miller, I do hope to one day write my own "Pepperwood Chronicles'.