10 Movies to Watch This Father's Day
Published on June 15th, 2018 | Updated on June 17th, 2018 | By FanFest
It's time to celebrate all the Dads in our lives this weekend for Father's Day! So, if your Dad isn't feeling up for hitting the theater, here's a list of some of our favorite movies to watch with him at home!
Father of the Bride (1991)
Starring: Steve Martin, Diane Keaton, Kimberly Williams-Paisley, Martin Short
Synopsis: With his oldest daughter's wedding approaching, a father finds himself reluctant to let go.
Why It's Worth the Watch: George Banks is a great dad that just wants to give his little girl everything that she's ever dreamed of on her wedding day, but worries that he's losing her forever. It's a touching movie with just the right amount of comedy.
Kramer vs. Kramer (1979)
Starring: Dustin Hoffman, Meryl Streep, Jane Alexander, Justin Henry, JoBeth Williams
Synopsis: Ted Kramer's wife leaves her husband, allowing for a lost bond to be rediscovered between Ted and his son, Billy. But a heated custody battle ensues over the divorced couple's son, deepening the wounds left by the separation.
Why It's Worth the Watch: Dustin Hoffman shines as a career-obsessed father whose life turns upside down when he suddenly becomes a single father. It's a heartbreaking movie about the struggles of divorce, but also families overcoming adversity to discover a new and even better normal. Not to mention, it's a Best Picture Academy Award Winner was also Meryl Streep's breakout role!
Finding Nemo (2003)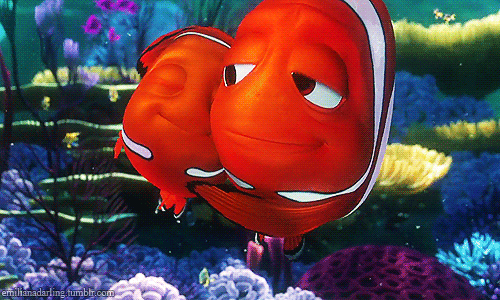 Starring: The voices of Albert Brooks, Ellen DeGeneres, Alexander Gould, William Dafoe, Allison Janney
Synopsis: After his son is captured in the Great Barrier Reef and taken to Sydney, a timid clownfish sets out on a journey to bring him home.
Why It's Worth the Watch: Lighten up the Father' Day mood with this Pixar classic about an overprotective father who would literally do anything to find his son. It's a movie the whole family will enjoy and has so many great messages about courage, independence, and sharks!
Field of Dreams (1989)

Starring: Kevin Costner, James Earl Jones, Amy Madigan, Ray Liotta
Synopsis: An Iowa corn farmer, hearing voices, interprets them as a command to build a baseball diamond in his fields; he does, and the 1919 Chicago White Sox come.
Why It's Worth the Watch: You can't go wrong with a baseball movie on Father's Day, and while this one is a bit out there from time to time, with Costner and baseball it's the perfect movie to enjoy over some freshly grilled burgers!
The Sandlot (1993)
Starring: James Earl Jones, Art LaFleur, Tom Guiry, Mike Vitar, Patrick Renna, Chauncey Leopardi
Synopsis: In the summer of 1962, a new kid in town is taken under the wing of a young baseball prodigy and his rowdy team, resulting in many adventures.
Why It's Worth the Watch: Of course, if you want baseball, James Earl Jones, and some true nostalgia you have to go with The Sandlot. It's sure to bring your dad back to a more simpler time of his youth and who better to celebrate Father's Day with than The Great Bambino.
Mrs. Doubtfire (1993)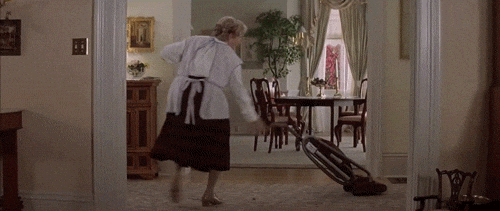 Starring: Robin Williams, Sally Field, Pierce Brosnan, Harvey Fierstein, Matthew Lawrence
Synopsis: After a bitter divorce, an actor disguises himself as a female housekeeper to spend time with his children held in custody by his former wife.
Why It's Worth the Watch: Here's the first of two Robin Williams movies we're suggesting to add some pizzaz to your Father's Day. Sure, Mrs. Doubtfire is totally outlandish, but the lengths that Daniel Hillard goes to to spend time with his kids is actually so sweet.
RV (2006)
Starring: Robin Williams, JoJo, Cheryl Hines, Will Arnett, Josh Hutcherson, Jeff Daniels, Kristen Chenoweth
Synopsis: Bob Munro and his dysfunctional family rent an RV for a road trip to the Colorado Rockies, where they ultimately have to contend with a bizarre community of campers.
Why It's Worth the Watch: As someone who can personally relate to their Dad making the family go on a cross-country summer road trip, this movie really does make you think back on those crazy family vacations that you weren't excited about at the time but would do anything to go back on today. Plus, it's full of Dad jokes.
Guardians of the Galaxy Vol. 2 (2017)
Starring: Chris Pratt, Zoe Saldana, Kurt Russell, Michael Rooker, Dave Bautista, Vin Diesel, Bradley Cooper
Synopsis: The Guardians must fight to keep their newfound family together as they unravel the mystery of Peter Quill's true parentage.
Why It's Worth the Watch: Well, for starters you can't go wrong with a superhero movie, so, why not pick GOTG Vol. 2, which at its core follows the overarching theme of fatherhood and Peter Quill's complicated relationship with his biological father and the man who raised him. It's a touching story that will probably have you sobbing towards the end, but don't worry there's a great line about Mary Poppins that will have you smiling through the tears. Plus BABY GROOT.
The Pursuit of Happyness (2006)
Starring: Will Smith, Thandie Newton, Jaden Smith,
Synopsis: A struggling salesman takes custody of his son as he's poised to begin a life-changing professional career.
Why It's Worth the Watch: Will Smith teams up with his real-life son Jaden Smith in this inspiring movie about the lengths a father will go to ensure that his family is safe and secure.
Any Indiana Jones Movie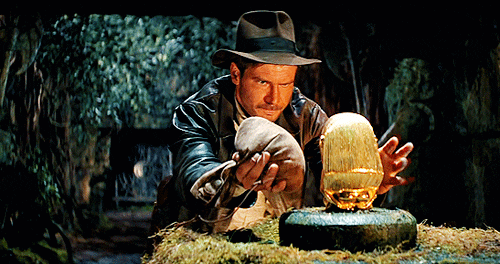 Starring: Harrison Ford
Why It's Worth the Watch: Doesn't every Dad love him some Indiana Jones? Ask him his favorite and queue it up! We suggest Raiders of the Lost Ark.
Honorable Mentions
Armageddon
Big Daddy
Despicable Me 1 + 2
Man of the House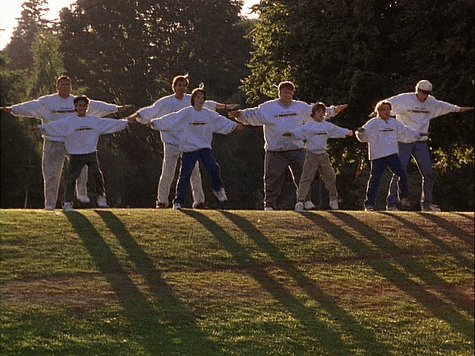 Miracle

Having studied Media & Writing at James Madison University, I always knew that I wanted to do some type of creative writing, but being able to write about zombies, Starks, and superheroes on a daily basis for Fan Fest is my actual dream. While I probably shouldn't be as proud as I am to be so similar to Nick Miller, I do hope to one day write my own "Pepperwood Chronicles'.