Remember when Baby Groot stole our hearts? Well, we need to start thinking further! Ever wondered how the dancing Baby Groot sounds like?
What we know already, is that Baby Groot will appear in the movie in 2017. He won't be dancing in a pot but will be small enough to fit on Rocket's shoulder! Talk about cuteness.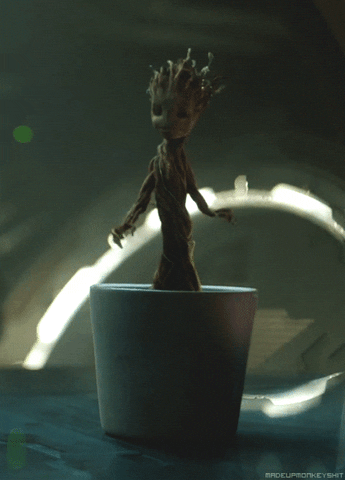 We also know that Vin Diesel is still is still using his talents for the movie. But his voice would be too deep, don't you think? We're talking about the cute Baby Groot here!
I also liked this guy's idea!
But in all seriousness, we can't have such a deep voice. Will this go a bit further than we think? The way that James Gunn is saying 'sprout', makes me think that they might use a child? Or someone has some serious voice changing skills!
We will have to wait until they tease us with a trailer or until Guardians of the Galaxy Vol. 2 comes out on May 5, 2017!
Comments
comments