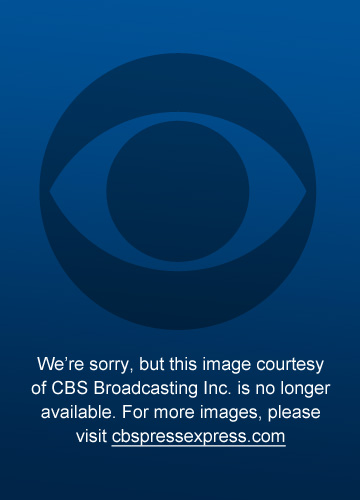 Three
episodes in and Liv gets to eat a real
housewive's brain, can this season get
any better? It's like they're taking all of my guilty pleasures and rolling
them
out for me each week.
Rob Thomas is really killing it in season 2 (if you had
any doubt the genius
behind Veronica Mars
wouldn't come through for us
loyal marshmallows). iZombie might not
be at Veronica Mars' level
quite yet, but it's getting there!
Liv's taste gets awfully expensive
when she eats the brains of
a wealthy Seattle housewife who falls victim to a
hired assassin. I'm still
not sure if Housewive Liv or Bro
Liv takes the cake
for most hilarious brain personality yet, but the two are
painstakingly close in
my
book. This hot housewife is tied to Vaughn Du Clark (head honcho over at Max
Rager). In the more heightened
moments of Liv being on this housewife brain, her
snobby and forward
personality shines through and even
plays a role in a
dramatic slap right across Major's face after she finds
out he's working for Max
Rager.
Well, not that he's a zombie hunter but that he's the director of the
companies personal trainer. Raise your
hand if you liked Vaughn Du Clark aka
Steven Weber better on ABC
Family's Chasing Life as d-
bag Uncle
George? Yeah, me too!
Major is a hot mess, emphasis on the
hot– no, I
mean mess. This
is a shame because Robert Buckley is a great actor and I kind of
would like
to see him not taking hits of
Utopium and lying to Liv 24/7. I'm
seeing a theme here though, Liv not
telling her big secret (the whole I'm
a
Zombie honey, thing) to protect Major and Major not telling Liv that he's
a drug
addict and Zombie
killer for a shady giant Energy drink corporation. Prayer
circle these two
can just be honest with each other
for once?
More
importantly… are we over the fact that Major murdered
someone? Just because
you're
a zombie doesn't mean you're not a good person. Most of these people
turned
because it was forced upon them–
not because they wanted to be chewing
on brains and stocking up on hot sauce
for the rest of eternity. Will
his
blatant kill be addressed later on? Let's hope because Major's moral
compass is
a bit skewed and I'd
like to see him talk about such a tragic move with his lady
love. Peyton's back! And just in time for
Liv's super sad
birthday celebration. No one
remembered her birthday; is Clive
even in this episode? Ravi, otherwise
thoughtful has no clue of his pale
partners birth and her family is still not over the fact that Liv wouldn't
give
her brother her blood.
But hey, Peyton to the rescue (please hold while I
fangirl over all that is
Aly Michalka… OK, done now) and
she's packing cake!
Well she left the cake in the fridge, better than
nothing, right? The deputy
district
attorney is back (hopefully with a better storyline this season)– and
did
we mention her and Ravi share a
hug?! Ahhhh. I need them back together,
stat. Quick thought… even though
Liv's family is poorly integrated
into the
world of iZombie, season 2 has been an improvement when it comes to
meshing
characters within
one world vs. separate ones. And to be quite frank, I don't
really care to
see much more of Liv's family–
her mom is kind of annoying and
overbearing and her brother has yet to serve
any real purpose.
I'm
still
unsure if I'm digging this Max Rager storyline… but, it's headed
somewhere– we
just have to hang
in there. This show is still one of my favorites, keeping my
feels all over
the place, me giggling with every
episode and thoroughly
entertained. I think I'll come back next week for
another episode, how about
you?
You better.
Comments
comments